Types of Shared Ownership
There are two types of Shared Ownership that you might be interested in:
Sometimes Housing Associations build new flats or houses and sell them to people who need them. This is called New Build Homebuy.
OR
You can buy a property that is for sale through an Estate Agent. This is called HOLD (Home Ownership for People with Longterm Disabilities)
Please note that NewBuild Homebuy or HOLD may not be available in the area where you want to live.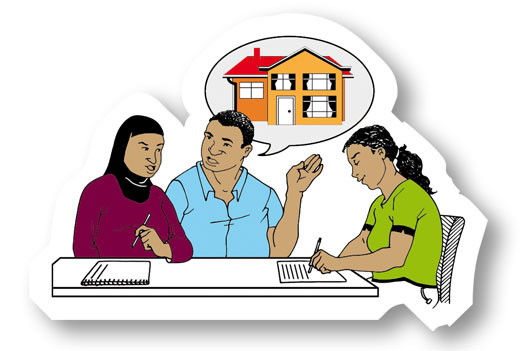 Please use the menu to the left or click the button below to continue to - How can you afford to buy a home?