Who can apply for Shared Ownership?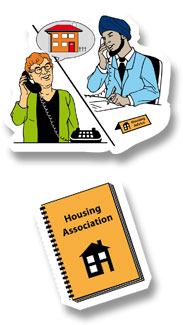 Usually you or someone you know, like a family member, support worker or a social worker will talk to someone from MySafeHome on the telephone.
Where you live now?
Why you want to move?
What type of property you need?
What benefits you receive?
Who is your care manager?
Can you afford it?
Then we'll meet with you. Once we've explained everything if you want to go ahead you'll pay us an initial fee and you can begin looking for your new home!
You'll also need people to help you live in your home. Social Services, your Support Team and your Housing Association can help you with this.

Please use the menu to the left or click the button below to continue to - How do you find a property